Monthly Presentations
March 15th, 2023
Jan 18th, 2023
Monthly Presentation by Wayne Gray (Chair, HC Ride IV Sales Tax Commission).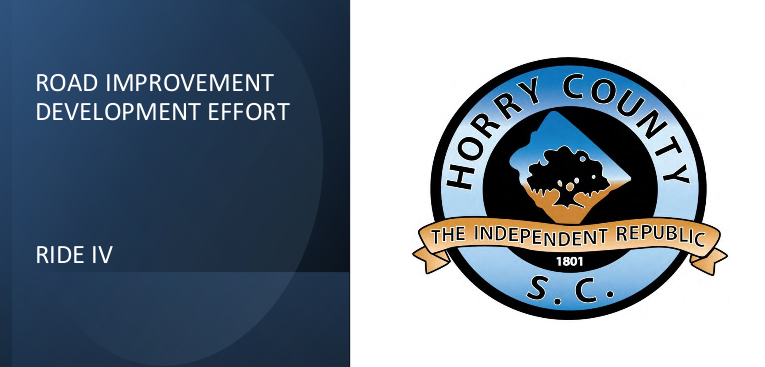 Oct 22nd, 2022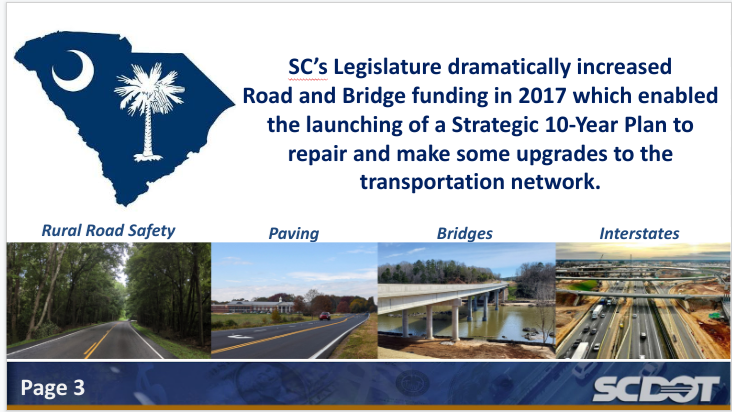 Oct 19th, 2022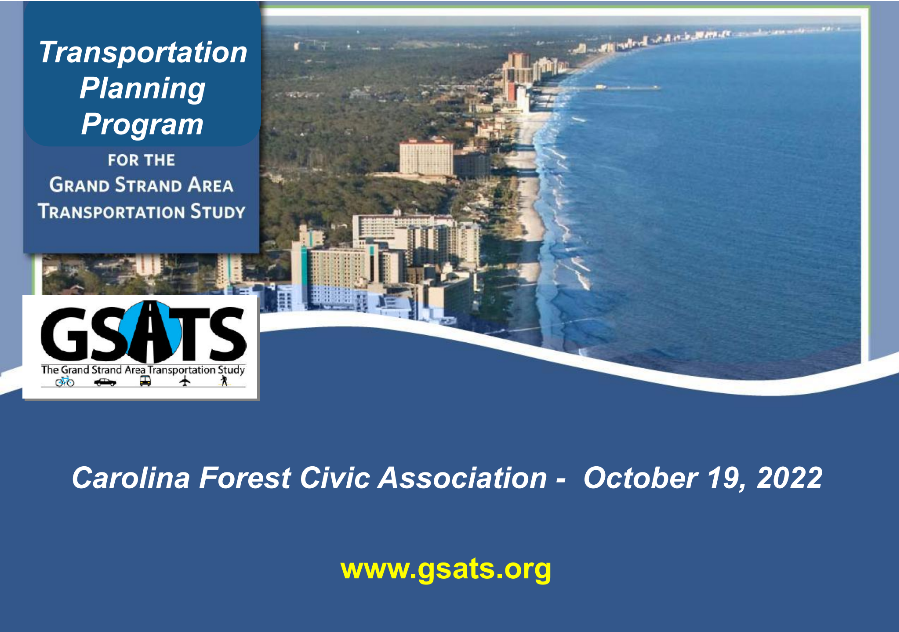 Sept 21st, 2022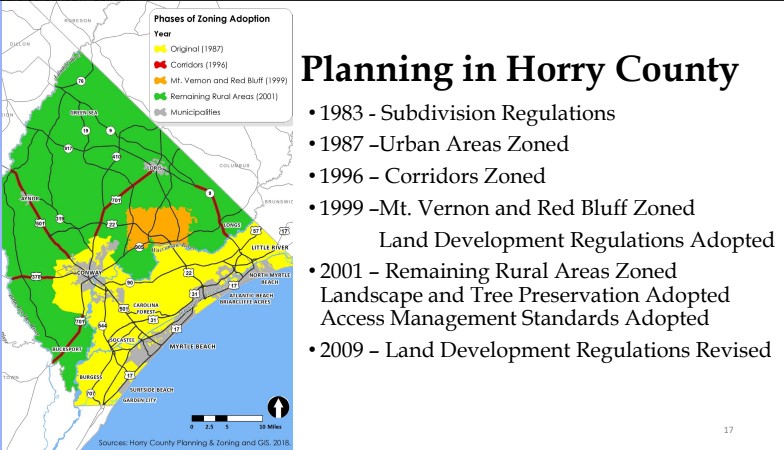 July 2022
CONWAY/MYRTLE BEACH Rail Trail
Much discussion and activity in recent months surround a rail trail between Conway and Myrtle Beach, thus preserving the natural and unique ecosystems. The bottom line is that if successful, the trail would link the Carolina Forest multipurpose path to Conway and Myrtle Beach!
The City of Conway learned from public input sessions that citizens want more trails and specifically, a trail from the Waccamaw River Park to Coastal Carolina University (CCU). The City of Myrtle Beach met with the County's Infrastructure committee and proposed that the City incorporate the railroad corridor into a park system that links its downtown redevelopment plan. This past May, CCU hosted a trail summit for county planners and parks & recreation staff. Also attending were Department of Transportation, Parks, Recreation & Tourism and the regional planning authority (Grand Strand Area Transportation Authority). The purpose of the Summit was to learn how to get trail plans to shovel-ready status, thus qualifying for state and federal infrastructure funds. The consensus at the summit – trail efforts should be consolidated and recommendations made to the RIDE 4 Commission that the program fund trail construction from Conway to the Waterway, thus linking the Carolina Forest multipurpose path, offering a tremendous and additional recreational opportunity for the Carolina Forest community.
A Strategic Vision plan for the trail system was presented to the Horry County Parks & Open Space Board this past July. Favorably received, in recent months the Board will consider the recommendations in the Strategic Vision. This information is shared to make the Carolina Forest community aware of these developments. The Strategic Vision presentation can be viewed at: http://www.hunt4cleanair.net/Articles/seaboard.pdf
June 2022

Feb 16th, 2022
Sept 15th, 2021
Attendees were updated on the Santee Cooper Pole Lighting Initiatve, Redistricting in HC, future CFCA Speakers for 2022, 2022 Elections and more. The September speakers were: HCPD North Precinct Captain Tina Vaught, Lt. R Ghent, Chief Joe Hill and CF Officers addressing Issues in CF. Topics included Traffic enforcement, school traffic, crime statistics, and how the North Precinct protects us all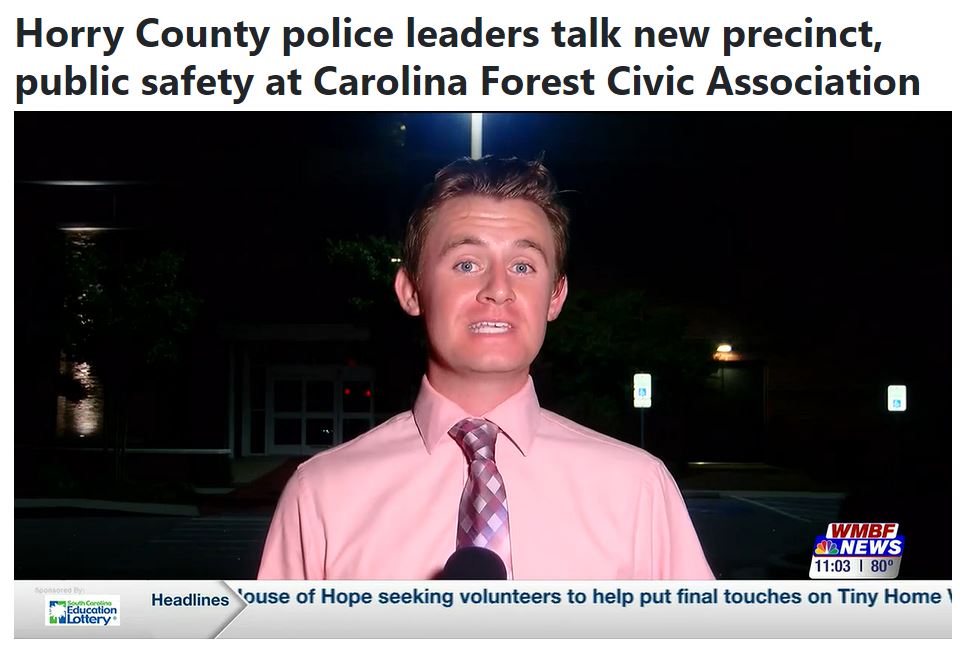 May 19th, 2021.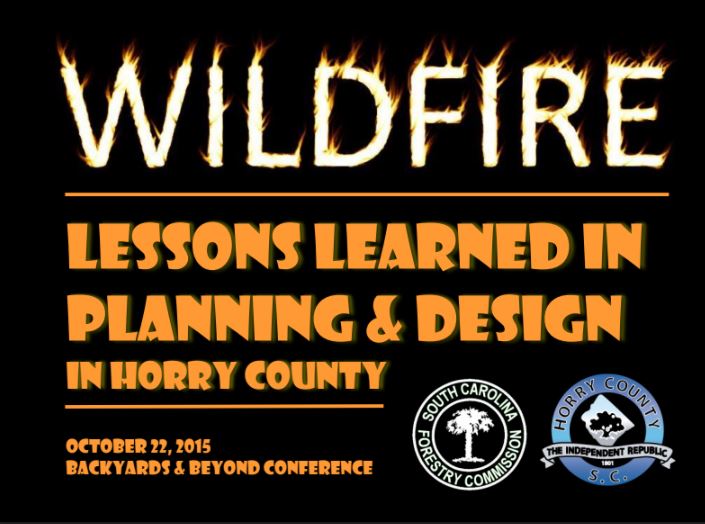 October 21st, 2020. Live assembly featuring presentations by candidates for SC House District 56.
Start: Call to order; announcements; overview.
07 + 55 Street Lights Initiative update
16 + 50 Neighborhood events
19 + 45 Presentations by Dr. Fisher & Mr. McGinnis (Candidates for District 56 Representative)
36 + 00 Begin Q & A
36 + 10 What's your position on gun control?
38 + 15 Increase taxes to increase teacher pay?
43 + 50 (Discussion on Ride III Initiatives)
47 + 30 How will communicate legislative developments to constituents?
49 + 15 Why are you running for Dist. 56 Rep?
52 + 35 Voting process: Restrict further or open it up further?
56 + 10 How best to improve our infrastructure?
59 + 10 Wrap-up; Close
February 2019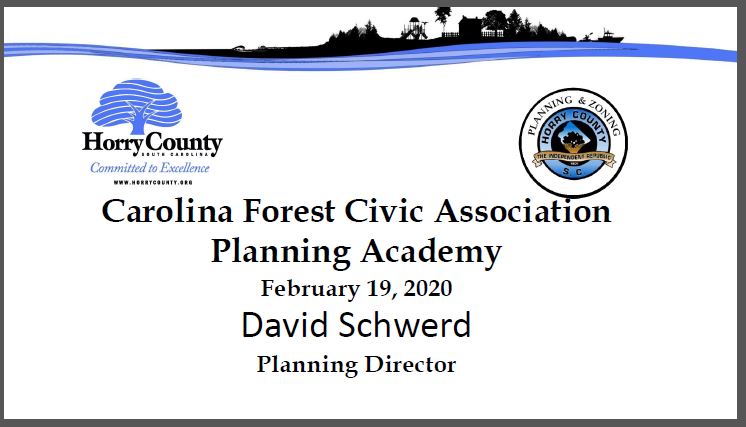 January 2019